Analytical Software for Mass Spectrometry
Copyright © 2018 by MassAI Bioinformatics • All Rights reserved • E-Mail: morten@massai.dk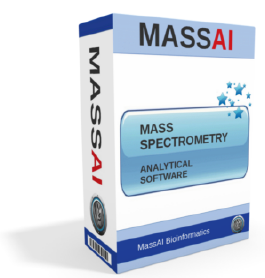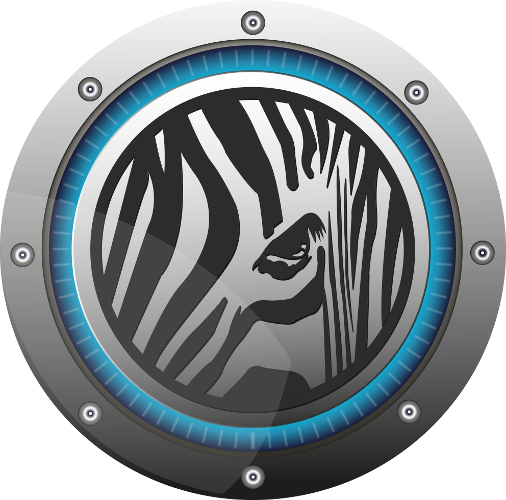 NEW MASSAI RELEASE.


The JULY 2018 version of MassAI has been released for public download
This version sees two new features:
MS level search as well as MS/MS and label-free quantification. (more below)

Download MASSAI here

IN THIS ISSUE:



NEW MASSAI RELEASE


MS AND MS/MS LEVEL SEARCH
LABEL-FREE QUANTIFICATION

Taking Searches To a New Level
The latest version of MassAI carries out searches both on MS and MS/MS level.
If your MZXML file contains MS-level scans, these are automatically included into the search.

When you use MGF files, which are without MS level-scans, a standard MS/MS search takes place.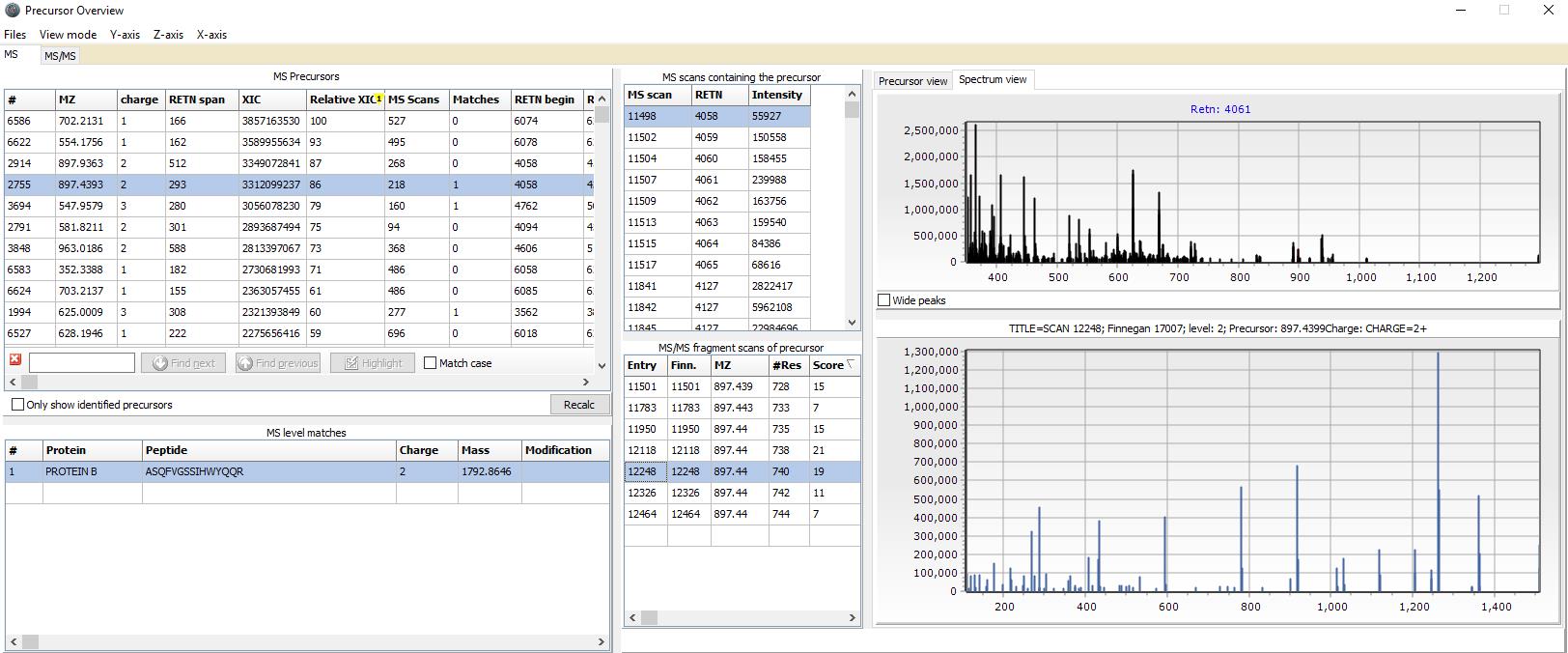 If your dataset contains MS level scans, you will be presented with this new window.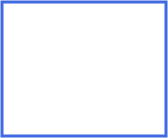 Every MS level precursor observed in your dataset
The MS level scans containing selected precursor
The MS/MS level scans from fragmentation of selected precursor



MS-level scan of selected precursor
MS/MS scan of fragmented precursor



Search results identifying selected precursor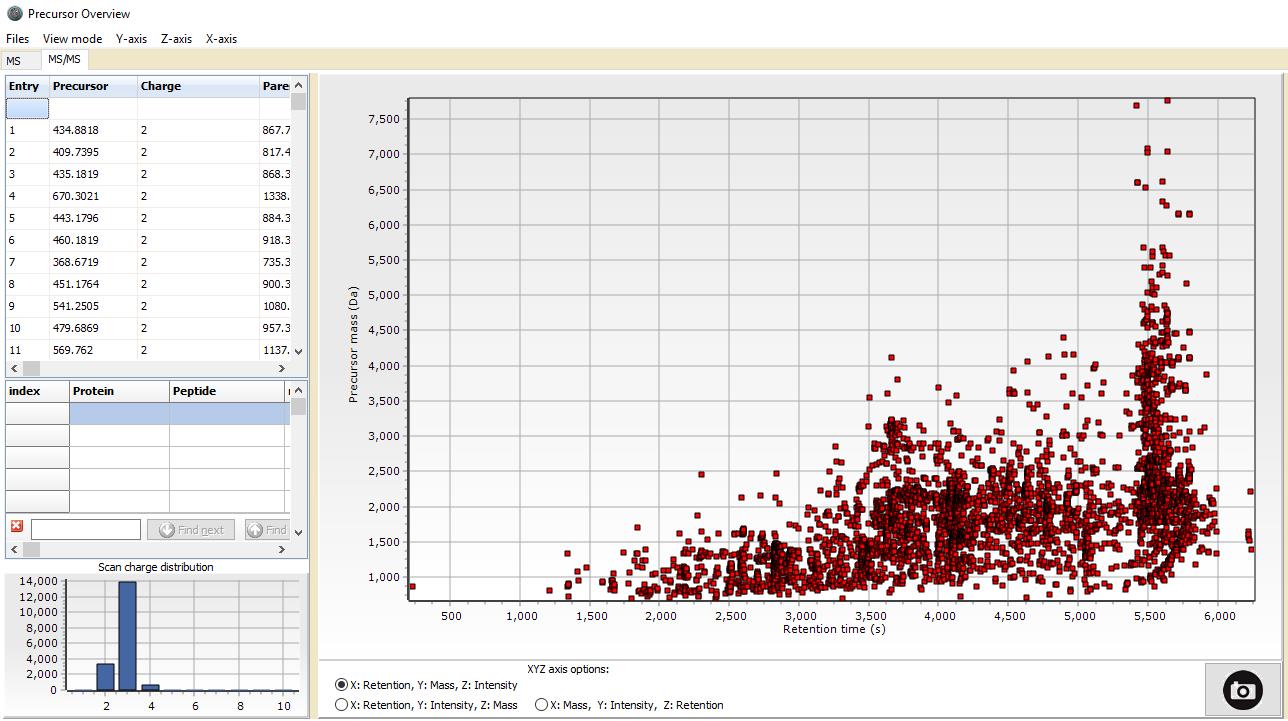 Regardless of whether you are using MGF or MZXML files, the MS/MS precursor window is always available.
Label-free Quantification
If your dataset contains MS level scans, MassAI automatically carries out a label-free quantification of all precursors.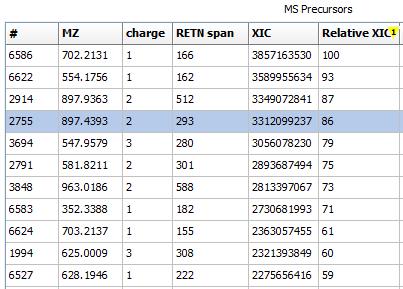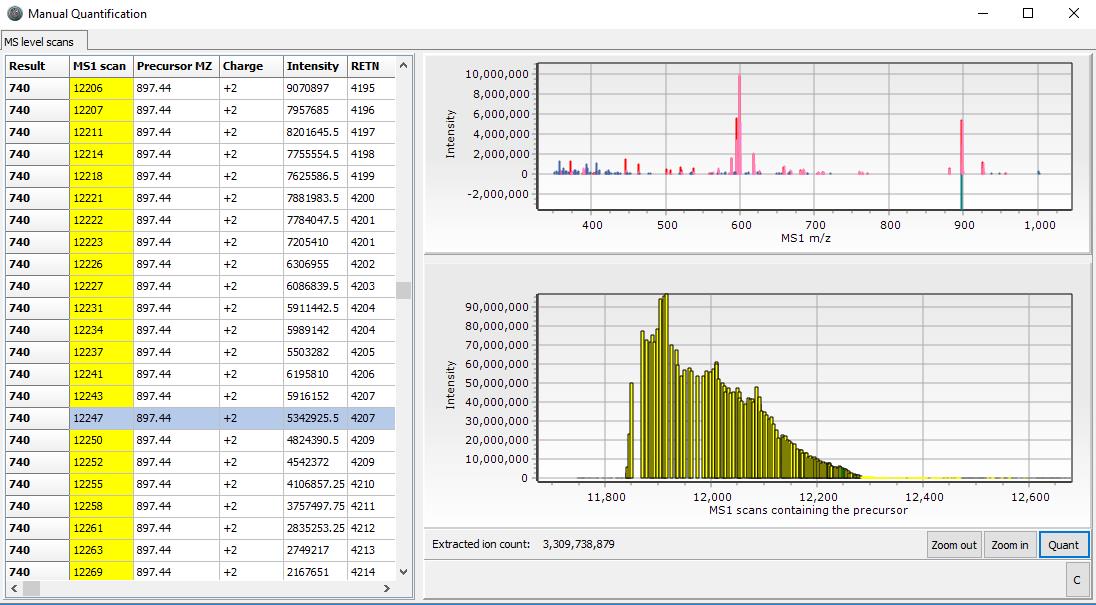 If your dataset allows, a new window pops up with information on the parent ion: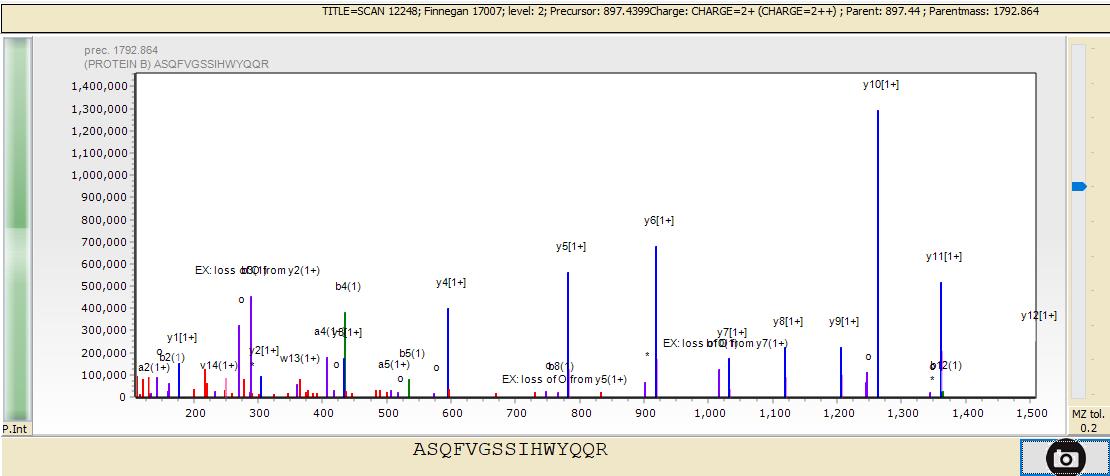 Select any result from the result list to see the annotated MS/MS scan